TExES Chemistry 7-12 Practice Test & Study Guide
What is the TExES Chemistry 7-12 Exam?
The TExES Chemistry 7-12 exam is one of several content-specific exams used by the state of Texas to test the skills of future educators in a given subject area. In this case, The TExES Chemistry 7-12 test is designed to test the skills and knowledge of aspiring chemistry teachers for middle and high school students (grades 7 through 12). The exam is part of the Texas Educator Certification Examination Program, which means that those who pass the exam will earn TExES teacher certification to teach the subject in public schools in the state.
This computer-based exam includes both scored and unscored questions. Scored questions test candidates' abilities in various areas of the field, and are divided into four different domains:
Scientific Inquiry and Processes
Matter and Energy
Chemical Reactions
Science Learning, Instruction, and Assessment
Here, we will discuss various aspects of the TExES Chemistry 7-12 exam to help test takers prepare for test day.
Practice tests give you a better idea of the topics you have mastered and those you should keep studying.
What Material is Covered on the TExES Chemistry 7-12 Exam?
The TExES Chemistry 7-12 exam covers a range of topics and skills, or competencies, that future chemistry teachers should be able to meet. In total, the TExES Chemistry exam tests 17 competencies, with 4 competencies in Scientific Inquiry and Processes, 7 in Matter and Energy, 4 in Chemical Reactions, and 2 in Science Learning, Instruction, and Assessment. Let's examine each domain and the different competencies in greater detail.
Scientific Inquiry and Processes
The first domain, Scientific Inquiry and Processes, covers 6 different physical science standards across 4 competencies. This domain is more general in nature and covers concepts appropriate for grades 7 through 12 that are common to multiple areas of science, not just chemistry. For example, this section tests candidates' general skills and knowledge of the scientific process, including scientific inquiry, the use of appropriate tools and methods, and the history of science. This section also explores a candidates' ability to teach science, manage a classroom, and unify concepts across multiple science-related disciplines. Test takers in this domain will demonstrate their understanding of the following competencies:
How to choose and oversee safe scientific learning activities using various technologies and materials
Science and the scientific inquiry process
How math and other unifying concepts are used in various disciplines of science
The history of science and how science impacts society and daily life
Matter and Energy
The second domain, Matter and Energy, is the largest domain and makes up a little less than half of the exam (candidates may want to schedule their studying time to match this ratio). It focuses on state standards in the field, and tests candidates in 7 different competencies. In general, it includes questions about the various kinds and properties of matter and energy, including at the smallest scale and chemical processes that can change them. Specific laws and concepts are tested such as gas laws, atomic orbitals, chemical bonds, solutions, and more. Candidates may have to make various kinds of calculations, such as finding the molarity of a solution, solving stoichiometric problems, or solving problems in calorimetry. Testers should be prepared to answer questions related to the following competencies:
Matter characteristics
Atom structure and characteristics
Gas properties
Ionic vs. covalent bonds
Chemical notation and chemical equations
Solution types and properties
Energy transformations for physical or chemical processes
Chemical Reactions
The Chemical Reactions domain also tests specific state standards for chemistry. Test takers will be asked about a range of chemical reactions across 4 different competencies. Questions may require testers to solve problems, identify properties, explain concepts, or analyze reactions. For instance, candidates may be asked to analyze the reaction of a specific acid-base titration or need to identify the chemical properties of a household chemical.
Essentially, this domain includes various concepts that do not fall under the larger umbrella of Matter and Energy, but are still important to the field of chemistry, such as nuclear reactions and concepts of equilibrium. Test takers may need to know some of the applications of these different reactions such as the role of oxidation and reduction in batteries. Specifically, candidates will be asked about their understanding of the following competencies:
Equilibrium and chemical kinetics
Acids, bases, and acid/base reactions
Oxidation and reduction
Nuclear reactions (fission, fusion)
Science Learning, Instruction, and Assessment
The final domain, Science Learning, Instruction, and Assessment, is more like the first domain in that it is more general in nature. However, it focuses on evaluating candidates' skills for teaching science to students in grades 7 through 12. Test takers will need to understand how students learn science and how to choose the appropriate assessments to track scientific learning over time.
Candidates are only tested on 2 competencies in this section, but each one incorporates a range of specific skills for learning and teaching strategies. Specific topics in this domain may include inquiry strategies, active learning methods, characteristics of assessments, and teacher expectations. Test takers will be evaluated on the following competencies:
Their understanding of how to teach science, how students learn science, and how to include scientific inquiry in their instruction
Their skills in monitoring and assessing science learning in various settings, such as a classroom vs. laboratory
Format of the TExES Chemistry 7-12 Exam
The TExES Chemistry 7-12 exam is a computer-based test with multiple-choice questions. Test takers should be familiar with the format of the test to better plan their study time and prepare for test day. The following table outlines the format of the exam.
| Overview of TExES Chemistry 7-12 | Format |
| --- | --- |
| Delivery | Computer-based |
| Number of Questions | 100 |
| Type of Questions | Multiple-choice |
| Time Limit | 5 hours |
Each domain of the TExES Chemistry 7-12 exam contains its own specific number of questions as follows:
| Domain Name | Approximate Number of Questions |
| --- | --- |
| Scientific Inquiry and Processes | 24 |
| Matter and Energy | 41 |
| Chemical Reactions | 23 |
| Science Learning, Instruction, and Assessment | 12 |
What Sort of Questions are There on this Exam?
Although the TExES Chemistry 7-12 exam is a multiple-choice exam, test takers will still encounter a range of different ways to answer the questions. For instance, they may need to type their response in a box, click a checkbox, or select their answer from a drop-down menu. There may even be some questions that require clicking on part of a graphic or a sentence or to drag and drop their answer into a 'target' area.
Registration
How to Register for the TExES Chemistry 7-12 Exam
Test takers need to register for and schedule their TExES Chemistry 7-12 exam online through the Pearson website. While candidates do not have to schedule their exam at the same time of TExES registration, they must do so within 170 days of registering. Testing anytime during the years is available by appointment both in Texas and nationwide. Follow these steps to register:
Create a Pearson testing account
Link TEA (Texas Education Agency) ID number
Select the TExES Chemistry 7-12 test for registration
Schedule exam
Mark if testing accommodations are needed
Answer background questions
Choose score reporting option
Submit payment for the exam
Cost and Payment
The TExES Chemistry 7-12 exam costs $116. Test takers can pay for their exam via credit or debit card, but the card must be a VISA or Mastercard. A PIN cannot be used for payment. Candidates who register and pay for an exam, but decide to cancel the exam at least 48 hours in advance of test day, can receive a partial refund. These candidates will receive their money back minus $25. Refunds will be processed to the card they used at the time of registration.
Testing Logistics
Scoring
The TExES Chemistry 7-12 exam is scored on a scale of 100 to 300. A TExES exam passing score is set at 240. There are four different scores that are reported on the candidate's score report: total test performance, performance by each domain area, performance by competency, and holistic score. The total test performance score will notify candidates whether they passed the exam or not. The holistic score is for constructed-response questions, which are not included on the TExES Chemistry 7-12 exam. Test takers will earn one raw point for each correct answer, which are then added up for the total raw score.
Those who take the TExES Chemistry 7-12 exam can expect to receive their scores within about 7 days. Testers who choose to receive their scores via email are notified at 10 pm Central on their TExES score report dates. Those who do not pass the exam on their first try are allowed up to five total attempts, after which testers who have yet to pass must complete a test-limit waiver and have it approved.
Dates
TExES Chemistry 7-12 exam dates are available throughout the entire year. Test takers can use the Pearson website to explore available dates, but usually it's available every day of the year. A test taker's expected report date will vary based on the chosen test date. Candidates can also see these expected score days on the Pearson website.
Locations
Candidates can take the TExES Chemistry 7-12 exam at a Pearson Professional Center, available throughout Texas. During registration, test takers can schedule their exam by using the seat availability tool to see available testing times by TExES exam locations. The website automatically shows testers locations that are closest to the address they provided during registration.
What Items Should I Bring with Me?
On test day, all testers really need to bring with them is a valid ID. They may want to think about dressing comfortably (to account for varying temperatures) and wearing soft-soled shoes to minimize noise in the testing room.
What Items Can't I Bring?
There are several different items that test takers should NOT bring with them on test day, including:
Tobacco products
Cell phones
Visitors
Weapons
Calculators
Printed materials
Food or drink
Communication/recording devices
Bags or packages
Hats/headwear
Is the TExES Chemistry 7-12 Exam only in English?
Yes, the TExES Chemistry 7-12 exam is only offered in the English language.
Can I Ask for a Testing Accommodation?
Yes, during registration for the TExES Chemistry 7-12 exam, test takers can check a box that says they plan to apply for testing accommodations. Candidates are eligible to request accommodations if they have disabilities, health-related needs, or are a nursing mother. Some accommodations are available without pre-approval, such as wheelchair access and use of some comfort aids. However, for other accommodations, candidates must fill out the Alternative Testing Arrangements Request Form and include the appropriate supporting documents. Test takers will then be notified via email about the answer to their request and instructions for any approved accommodations.
How to Prepare for the TExES Chemistry 7-12 Exam
Tips for Studying
When preparing for the TExES Chemistry 7-12 exam, test takers should keep in mind the following study tips:
Familiarize yourself with the format and content of the exam. A TExES Chemistry 7-12 study guide may be useful for this purpose.
Gather a range of study materials. In addition to study guides, these may include textbooks, library books, flash cards, etc.
Carefully evaluate your own strengths and weaknesses with the exam content.
Based on personal strengths and weaknesses, organize and plan out study time to cover all of the material.
Use a TExES Chemistry 7-12 practice test to monitor progress with the material.
Review missed practice questions and study weak areas accordingly.
How Early Should I Start Preparing for the Exam?
There is no set time for how long a test taker should prepare for the TExES Chemistry 7-12 exam. However, due to the extensive topics that the exam covers, test takers should plan for several weeks of study.
Is there a TExES Chemistry 7-12 Practice Test or Study Guide?
Using a TExES Chemistry 7-12 practice test and study guide can greatly increase a test taker's chances of passing the TExES Chemistry 7-12 exam as quickly as possible. Various TExES study guide is available for the exam online to help familiarize candidates with the format and content of the exam, as well as the types of questions they are likely to see. Practice tests also give testers a chance to see the kinds of questions they will encounter on test day, but also simulate test day with time limits. These tests can also be used as a study tool as testers review questions they missed and monitor their study progress over time.
Expert Contributor
Amy Mayers
Amy Mayers, M.Ed. has taught middle school math for over 7 years. She is a Texas certified teacher for grades 4-12 in mathematics and has passed the TExES Math 4-8 and the TExES Math 7-12. Amy graduated with a B.S. in Mathematical Sciences from the University of Houston and a Master's degree in Curriculum and Instruction from the University of St. Thomas.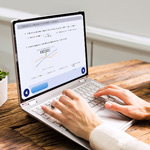 Take a TExES Chemistry 7-12 Practice Test Online
Exam Instructions:
Complete the practice test below to test your knowledge of TExES Chemistry 7-12.
Choose your answers below. Complete the 15 questions then click "See Results."
You have answered
0

out of 15 correctly.

The correct answers are highlighted with green below.