TExES Physical Education Practice Exam & Study Guide
What is the TExES Physical Education EC-12 Exam?
The Physical Education EC-12 (158) exam is part of the Texas Examinations of Educator Standards, usually referred to as the TExES exams. This exam is the Texas PE certification exam and is required of all educators who want to become licensed to teach physical education for the grade levels of early childhood through high school.
The content on the exam is categorized into three domains:
Movement Skills and Knowledge (approximately 38%)
Health-Related Physical Fitness (approximately 31%)
The Physical Education Program (approximately 31%)
Each domain assesses a number of standards that beginning PE teachers should be knowledgeable in. The standards pertain to physical fitness, overall health, development, equity, instructional strategies, assessments, collaboration with other teachers, and legal responsibilities, as well as other concepts physical education teachers should understand. There are ten standards total tested across the questions in the exam.
The following study guide outlines the format of TExES Physical Education EC-12 and the content covered on the exam, as well as an overview of Texas physical education teacher requirements.
Practice tests give you a better idea of the topics you have mastered and those you should keep studying.
What Content is on the TExES Physical Education EC-12 Exam?
Each of the domains of the TExES Physical Education EC-12 exam are further broken down into competencies that assess each candidate's teacher skills and knowledge. There are 13 total competencies across the three domains (five from Movement Skills, four from Physical Fitness, and four from The PE Program). The following sections go into more detail on each one.
Movement Skills and Knowledge
The first domain covers teacher skills related to movement and movement skills, as well as safety, group participation, and development of social skills in the physical education classroom (topics covered by Standards I and III). There are five competencies tested here.
1. Principles of motor development and motor learning
The first movement skills and knowledge competency pertains to the development of motor skills in students. Beginning teachers should understand the principles of motor development and understand how to impart this knowledge to their students in the setting of the physical education classroom. This includes factors that affect motor development, components of perceptual-motor development, and effective use of evaluation techniques to assess motor skills and general motor performance.
2. Development, combination, and integration of motor skills
This competency relates to practices teachers can use to develop motor skills in their students,. Teachers must understand the way different motor skills are used in many bodily movements, including manipulative skills like kicking or hitting, combination movements like rolling or balancing, and refined motor skills in activities like sports and dance.
Beginning PE teachers should be able to select developmentally appropriate activities and equipment for their students based on each grade level's bodily control, rhythmic skills, and general locomotor and nonlocomotor skills.
3. Knowledge of movement and biomechanics
The third competency relates motor skills to biomechanical principles. Teachers should understand the physiology and anatomy behind the development of different motor skills. They should also understand physics concepts relevant to physical education, like space, time, force, inertia, acceleration, and many others.
Teachers should use this knowledge to promote acquisition of these skills in their classroom through age-appropriate activities and help their students gain a personal understanding of these biomechanical principles at work in the classroom.
4. Knowledge of individual and team-based sports/activities
Candidates for the Physical Education EC-12 exam are tested on their knowledge related to sports activities. They must understand a variety of different sports, as well as specific techniques, ways to progress skills, rules, and types of equipment. They must also know ways to modify different activities to be suited for different age groups and skill levels.
An important component of this competency is the development of etiquette and teamwork among students. By including instruction centered around different sporting activities, teachers can instill the importance of these behaviors.
5. Principles, techniques, and safety practices related to dance, personal performance, games, and outdoor activities
The final competency of the Movement Skills and Knowledge domain is similar to the sports domain but focuses on nontraditional games and activities. These activities include dance, jogging, hiking, swimming, and personal performance. Many of the activities covered in this competency occur outside of the traditional classroom.
Beginning teachers must also be able to teach their students about safe and respectful use of equipment and facilities and the rules related to a wide range of activities. This section additionally covers ways to engage students in these nontraditional exercise activities. This instruction must be specialized to different age groups in the EC-12 range.
Health-Related Physical Fitness
The second domain of the TExES Physical Education EC-12 exam assesses the beginning teacher's knowledge of physical fitness as it relates to overall health and wellness. There are four competencies tested in this domain:
6. Understanding of body systems, physical fitness, and development
The sixth competency covers the beginning teachers' understanding of bodily systems and processes, as well as the importance of physical activities to a person's overall health.
Candidates should also understand the meaning of different principles of physical training (for example frequency, duration, and intensity) and a variety of techniques for warm-up and cool-down exercises. This competency also covers flexibility, muscular strength, cardiovascular endurance, and the development of fitness plans, as well as instilling the importance of physical fitness in their students.
7. Development and understanding of cardiovascular endurance
Here, candidates should understand the effects of physical activity on cardiovascular endurance. In particular, they should know activities that promote cardiovascular endurance (like aerobic conditioning) and methods of self-assessment of cardio-respiratory health (like pulse rate monitoring).
Candidates should also be familiar with the anatomic, kinesthetic, and physiological principles that relate to cardiovascular health and select developmentally appropriate activities for their classes that promote it.
8. Flexibility, posture, and muscular strength
Examinees must show understanding of muscular strength, posture, endurance and flexibility and the promotion of these qualities in students. Teachers should understand different exercises for developing and assessing these skills and adapt their instruction to fit the physical and mental level of their students. They should also understand the effectiveness of different activities in promoting the strength or flexibility of certain limbs and muscles.
This competency also includes exercise safety, contraindicated positions, and weight training. Components of this knowledge should be implemented in various activities and lessons in the PE classroom.
9. Knowledge of nutrition, weight, stress, and other wellness factors
The last Health and Physical Fitness competency covers general wellness concepts. Beginning teachers should understand nutrition, weight control, and stress management and the effects of physical fitness on these concepts. Students should learn through their PE lessons how their personal behaviors impact their overall health and wellness.
Candidates should also be aware of faulty wellness practices (like fad diets and exercise trends), and factors that negatively impact health (like tobacco, poor nutrition, alcohol, and lack of physical activity.
The Physical Education Program
The third domain covered on the exam relates to the teacher's ability to build or participate in an effective physical education program within their school. This category encompasses most of the standards assessed on the TExES PE EC-12 exam, as well as four competencies.
10. Use of instruction to prepare students to be physically healthy
The tenth competency on the PE EC-12 exam relates specifically to the way beginning teachers should create effective physical education lessons and assessments. Successful physical education programs should demonstrate the important of physical fitness and encourage lifelong health among students. Candidates must understand the Texas Essential Knowledge and Skills (TEKS) curriculum for physical education and create instructional activities that implement it.
Techniques used in this competency include physical education models, assessment methods like journals and peer coaching, interpretation of fitness data, and prescriptive exercise.
11. Understanding of social, cognitive, and emotional factors that contribute to students' physical education learning experience
This competency assesses the beginning teacher's knowledge of the factors related to physical education, including cultural background, peer influence, gender, family relationships, skill level, and body image. Teachers must be able to tailor their instruction based on the factors that affect each of their students.
Candidates should prepare to demonstrate their understanding of group activities, distribution of resources, and other factors that influence equity in the PE classroom. They should also understand the social impacts of participation in physical education activities and promote this participation in their students.
12. Physical education programs (structure, goals, and overall purpose)
Questions related to this competency may focus on philosophies and trends of physical education and the components and overall goals of each. Candidates should know characteristics of an effective PE program as well as ways for faculty and staff to improve and assess programs. Candidates should also understand the importance of cross-curricular integration of PE principles and other age-appropriate subjects.
This competency also covers resources for physical fitness outside of the PE classroom and in the community (like public pools, parks, playgrounds, and recreation centers).
13. Comprehension of legal issues and responsibilities of physical education educators
The final Physical Education competency covers legal and safety-related issues pertaining to PE classrooms. Given the risks and dangers related to many physical education activities, it's extremely important for educators certified in this subject area to understand their responsibilities.
Candidates must demonstrate and understanding of state and federal laws, emergency plans, safety rules, supervision, and risk related to specific activities. Beginning teachers should be able to convey the importance of these risks and rules to their students, but also select appropriate activities based on risk assessment, physical maturity of students, and environmental hazards.
Finally, all physical education teachers should have knowledge of injury-prevention techniques, first-aid, and cardiopulmonary resuscitation (CPR) in the event any accidents or emergencies occur in the PE classroom.
Format of the TExES Physical Education EC-12 Exam
The TExES Physical Education EC-12 exam is a computer-administered test (CAT), meaning all answers are submitted via the testing computer. Here are some more items to remember about the format of the exam:
Test code
Total questions
Questions per domain
Time Limit
158
100
I. 38
II. 31
III. 31
5 hours
Note that the first fifteen minutes of exam time will be devoted to signing a compliance agreement and completing a CAT tutorial.
What Sort of Questions are on the Exam?
The TExES 158 exam consists of 100 multiple-choice questions, most of which have four options. Some questions may remain unscored.
Exam Logistics
Registration and Fee for the TExES Physical Education EC-12 Exam
Test dates for the TExES 158 exam are offered year round by appointment only. Candidates can select the date most convenient for them on a first-come, first-served basis. Exam appointments are offered at Pearson testing sites throughout Texas and the United States and must be taken in person at a TExES testing center. The process of registering for the Texas PE certification test is simple and can be completed in several easy steps.
1. Create an account through Pearson VUE.
2. Select an exam date and location.
3. Pay the fee of $116 (credit, debit, or check card)
Candidates can withdraw their TExES registration within 170 days from the exam in order to receive a refund. However, no refunds of any kind are issued for candidates who do not schedule within this time frame.
How to Request an Alternative Testing Arrangements
Candidates who need extra accommodations to complete their exam can request alternative arrangements at the time of registration. This request must be accompanied by required documentation signed by a qualified professional. Candidates will be notified if their request was approved within approximately three weeks.
Accommodations for learning or cognitive disabilities, as well as other health conditions, must be requested in advance. Accommodations include extra testing time, a separate exam room, or time allotted for breastfeeding. Certain accommodations like breaks and use of medication do not need prior approval, but count towards the candidate's total testing time.
Scoring
The passing score for the TExES EC-12 exam is 240. This score is calculated by converting the raw score (out of 100 questions) into a scaled score between the range of 100 to 300.
TExES scores become available at 10:00pm Central time on designated score report days. Candidates should contact the Texas Educator Certification Examination Program for specific information on the score report day that coincides with their TExES exam dates. Most candidates receive their scores within several days of attempting the exam.
Candidates who do not pass the exam on their first try are eligible to retake the exam after 30 days. There is a limit of five attempts (four retakes) to pass any TExES exam.
Exam Day
Candidates should bring a valid ID to check in on exam day. Most other items are prohibited by the test center. Many items are prohibited and should not be brought into the testing room. This includes:
Cell phones
Calculators
Notes
Food and drink (including water)
Unauthorized tools
Unauthorized medical equipment
Violation of these rules may result in the cancellation of the test score.
How to Prepare for the TExES Physical Education EC-12 Exam
It's important for candidates to prepare appropriately when beginning their TExES PE Exam review. Following a TExES study guide can increase future teachers' chances of success:
Become familiar with the exam format and style
Utilize online and study guides
Create a study plan
Review study materials like notes and textbooks
Understand the domains and standards on the exam
Understand the required competencies
Self-assess with TExES 158 practice questions
Study with a group
Every student is different and studies differently. However, becoming familiar with the logistics of the exam, as well as the content, is a big way to boost confidence and chances of success.
Try a TExES Physical Education Practice Exam
Becoming familiar with the type of questions that will be on the test on exam day is one of the best ways to prepare. Candidates who use a TExES Physical Education practice exam can easily determine which content areas they still need to spend more time on, as well as areas where they're already proficient.
Expert Contributor
Zenobia Denny
Zenobia Denny, M.A. has been a dedicated educator for over 10 years. She holds teaching certifications in Elementary Education, Special Education, and ESL. She has taken and passed numerous Praxis and TExES exams, including the TExES Principal Certification exam. Zenobia completed an M.A. in Early Childhood Education from Walden University and is currently pursuing her Ph.D. in Educational Psychology with an emphasis in Gifted and Talented.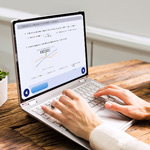 Take a TExES Physical Education EC-12 Practice Test Online
Exam Instructions:
Complete the practice test below to test your knowledge of TExES Physical Education EC-12.
Choose your answers below. Complete the 15 questions then click "See Results."
You have answered
0

out of 15 correctly.

The correct answers are highlighted with green below.